O the product.
We accept only PayPal. We ship only to the Continental United States of America. We have only four products. All of your decisions have been made for you.





We Want your Trust.
We care deeply.
That's why you must agree to every iota of the agreement.
Curiosity kills cats.
What makes Curiousness
Nine Times Deadly?
Curiosity has risen. We revere it. Our plucky on-screen heroes swashbuckler it. Swinging it around casually and romantically. Swinging it like a dead cat.

Feline casualty notwithstanding, Americans treat curiosity like sugar and salt. Good. Maybe we should be careful about taking too much, but then again maybe NOT.

Obvious Point: There are two Curiosities. Two kinds. One is momentary, with a horizon, a timeline, an expectable set of outcomes. Cheap curiosity. The other is long, stubborn, deep, deprived of satisfaction, and full of bitter bitter patience. Expensive curiosity.

Wisdom is expensive curiosity. Expensive is curiosity that abides long frustration. Expensive is curiosity that knows what it means to be unsatisfied. In a long fight, the cheap curiosity runs out, and is forgotten. O advertisement break. O channel click. O limited time offer.

On sale we offer the Wisdom Box. This is a box of Wisdom. This is a box of Expensive Curiosity. Amazing, titillating, confounding, caterwaulacking stuff resides inside the box. And for this reason (because a miniature Schroedinger's cat resides inside, and will die a certain death upon exposure to the diabolickal apparatus) you should NOT OPEN THE BOX.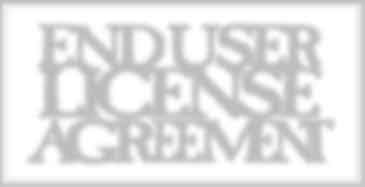 Do You wish to Purchase the Product?
N·O·T F·O·R C·O·N·S·U·M·P·T·I·O·N


THE FIRST THING IS THIS:
Pferdzwackür's Frabjous Elixir is not sold for consumer's consumption. It is not intended for consumption by anyone. The elixir is not conconcted for consumption. You should not consume it.

Drinking the Elixir may or may not have any number of effects. However, NONE OF THESE EFFECTS HAVE BEEN APPROVED BY THE UNITED STATES FOOD AND DRUG ADMINISTRATION.

Therefore: You must PROMISE that if you purchase the Elixir, under no circumstances whatsoever will you drink the Elixir. Furthermore, you should not suggest or encourage anyone ELSE to drink it, nor should you leave it conspicuously unattended and available for those Unawares who may be TEMPTED to drink it. Nohow.
A·B·S·O·L·U·T·E·L·Y N·O·T
F·O·R C·O·N·S·U·M·P·T·I·O·N
Are we perfectly Clear,
that Pferdzwackür's
Frabjous Reverse-Polarity Elixir
is NOT FOR CONSUMPTION?
LEGALLY BINDING STUFF
TERMS AND CONDITIONS
I, the underclicked, hereby assent to both the spirit and letter of the following End User License Agreement, inclusive of the parts of the agreement that I have not yet seen:
I hold harmless Pferdzwackür Universalis for any effects of drinking, or not drinking Pferdzwackür's Frabjous Elixir. Any and every action or situation for which Microsoft Corporation, or the United States Government can be held harmless, Pferdzwackür Limited shall also be held harmless, no matter what. This is in no way a reciprocal statement. There's plenty of things for which both Microsoft Corporation and the U.S. Government can be held liable, against which Pferdzwackür Limited shall also be held harmless.
UNIVERSALLY COMPREHENSIVE TERMS
You must irrevocably agree that the courts of the State of West Virginia shall (subject to the paragraph below) have exclusive jurisdiction to settle any dispute which may arise out of, under, or in connection with these Terms or the legal relationship established by them, and for those purposes irrevocably submit all disputes to the jurisdiction of the West Virginia courts.
For the exclusive benefit of Pferdzwackür Limited, Pferdzwackür Limited shall retain the right to bring proceedings as to the substance of the matter in the courts of the country of your residence or, where these Terms are entered into in the course of your trade or profession, the country of your principal place of business.

Pferdzwackür Limited retains all right, title, and interest in and to the Elixir, and the intellectual property upon whose foundation the Elixir accretes, and any rights not granted to you herein are reserved by Pferdzwackür Limited, including but by no means limited to the Bill of Rights as amended to the United States Constitution. You hereby agree that, insofar as you purchase Pferdzwackür's Frabjous Reverse-Polarity Elixir, you hereby waive all rights otherwise granted to you by any government or legal body, United Nations Committe on Human Rights and International Treaty notwithstanding.

The Elixir, and all ingredients, and all theories, concepts, speculations about ingredients, and any actual Elixir that you license for personal use (which includes simply keeping the Elixir in your possession, and whose license expressly forbids any other use whatsoever) are owned by Pferdzwackür Limited The structure, organization and formula are the valuable trade secrets of Pferdzwackür Limited The Formula is also protected by United States Copyright Law and International Treaty provisions. You also agree not to reverse engineer, deconstruct, disassemble or otherwise attempt to discover the source formula of the Elixir.
SWORN END-USER AFFIDAVIT
I HEREBY SWEAR THAT THE FOLLOWING IS TRUE:

I, the heretofore underclicked, hereby attest that if I am ever party to any suit or legal action against Pferdzwackür Limited, that I willingly forfeit my house, my stereo, my car, any significant stock holdings, and my children, to the sole express ownership of Pferdzwackür Limited, in perpetuity and forever, no take-backs.

I hereby concur that the agreement I am here swearing to by the click of a button is convoluted and somewhat confusing, and that this deliberate confusion is in fact a form of encryption. Therefore, any attempt on my part or on the part of any entity, to decipher this agreement by means of hermeneutics, legal analysis or common sense, will be underestood to be an unlawful decryption of said document. This encryption shall be considered exactly the act of encryption as described under the terms of the United States Digital Millenium Copyright Act (DMCA). And thus I admit to any accusation, and will be subject to criminal charges in the event of such decryption. However, I, the underclicked, also fully attest that I understand and agree to every stipulation of the documents here clicked through, DMCA notwithstanding.